Show testimonials based on where your visitors are connected from
Once you get a visit in your website, you get some valuable data from your visitor that can be helpful to make your copy closer to him.
Pipedrive home site is one of the best evidences of this. They will detect the IP from where you are connected, and even if you visiting their website in English, they will render testimonials with some of their French customers, assuming that it will be more natural for you to see a French name, rather than a random English name.
They do the same for other countries, including Italy and Spain as you can see below.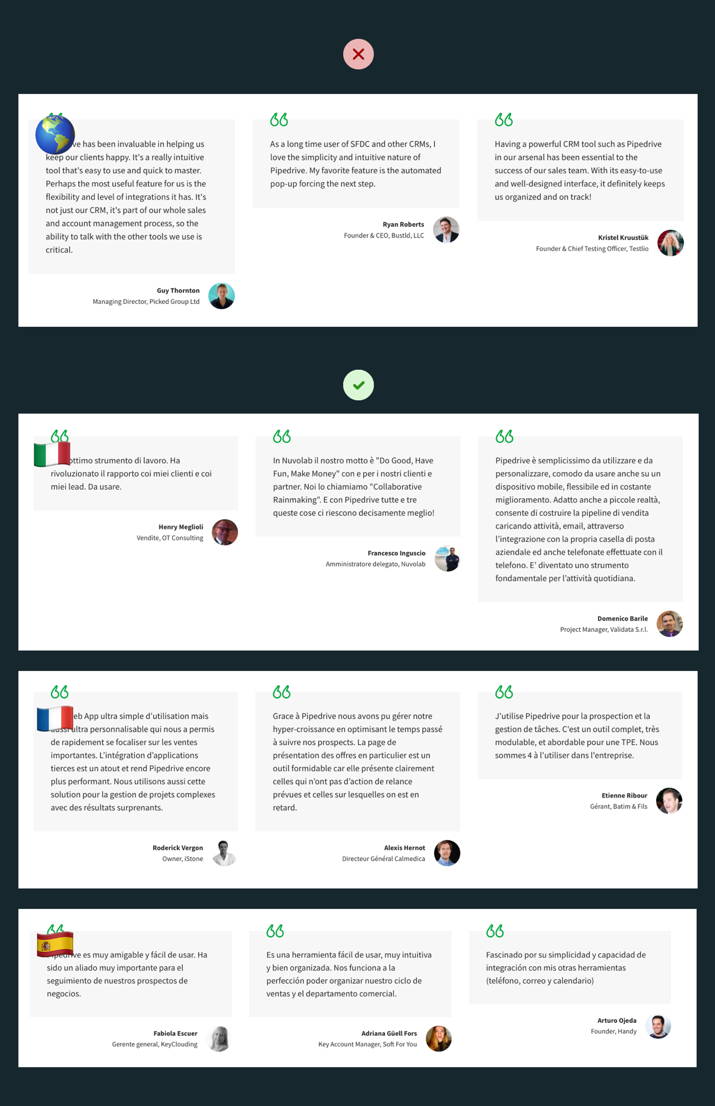 Incentive referrals and decrease your acquisition costs
DigitalOcean (hosting tool) knows that their existing customers are one of their best marketing "tools" in terms of acquisition: if they are happy with the service they provide, they will likely recommend their product to their friends.
At the same time, DigitalOcean knows that no person likes to be charged, so they combine these 2 points together as a marketing strategy.
In every monthly invoice that DigitalOcean sends to their customers, they make sure to tell you about a referral program that you can use to get some cashback once you refer it to your friends.
If their acquisition costs through other channels (FB, SEM, etc.) is higher than what they are providing in this referral program, they are already optimizing their acquisition costs, just by asking their customers to tell their friends about DigitalOcean. Win-win!

Retain those that are about to cancel
It's always cheaper & easier to reactivate someone that already tried once your tool, than getting the attention of a new one.
DigitalOcean (hosting platform) emails you for feedback once they detect that you have deleted all your hosting instances. They could just ask for feedback, cross their fingers and hope you decide to answer. But they go further than that, and they give you $5 as credits so you can create a new hosting instance. They know that the most difficult part (creating an account, and entering your credit card) is over, so the retention in this point is key!

Taking advantage of every screen to have their attention
Mailchimp and others such KISSmetrics or SlideShare know that login, logout screenshots are some of corners of your site that are among the most visited. Many use them to alert about new features deployed in the applications, next webinar sessions, etc.
If you want to see it live, sign out of your Mailchimp account and likely you will see some call-to-action to their next product, webinar, etc. in the logout page.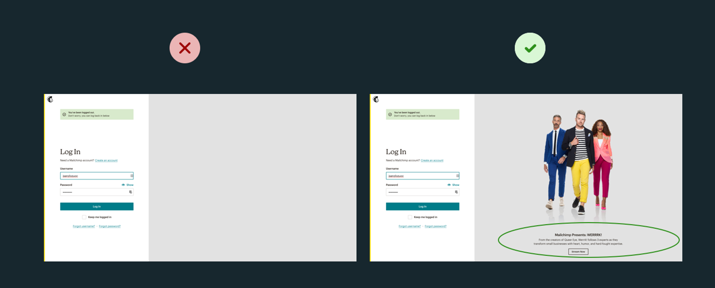 Limit free usage of the tool to increase signups
GlassDoor (like a TripAdvisor for HR) provides free lifetime accounts in exchange for content that can make their site grow. Who would pay a monthly fee for a service when you can get it for free in exchange for some lines explaining your last job experience? As you might imagine this is not the main way where they get their dollars, but that's coming from providing paid services to those companies that get worse reviews in their platform.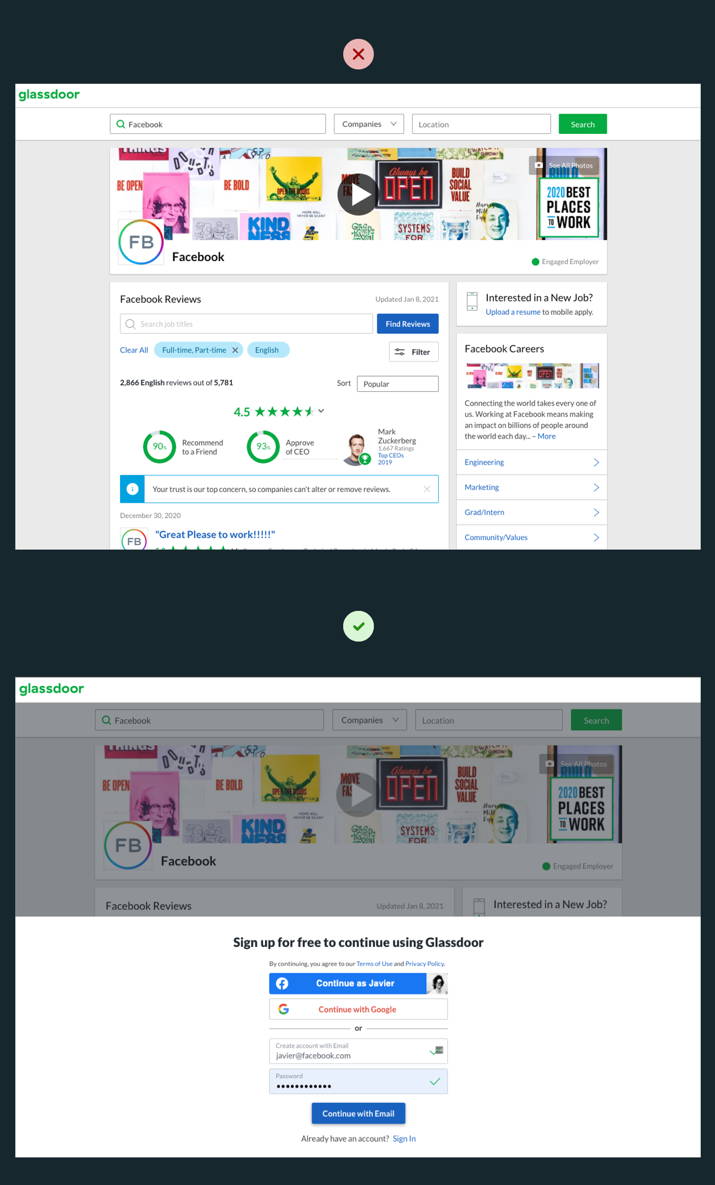 Remind your users about next steps to avoid leaving money on the table
Facebook (social network) core business so far has been all the ads they serve through the platform. They have a huge userbase of 1.50 billion users, they know their age, gender and what they like, and as you can guess this is just a printing money machine in terms of paid marketing.

If you leave an ad unpublished or not active, Facebook will make sure to remind you about that ad, directly in your wall, without having to access directly your Facebook Business area.
Incentive retention, even if that means less recurring money
GrowthHackerTV (interviews on demand) has a recurring plan, that allows you get access to their content month after month.
In the cancellation process, goes an step further and gives you the option to pay a one-time charge for lifetime access, so even if they have some loss of recurring revenue, they at least try to retain you as customer, and increase their ARPU.

Incentive that your customer enters billing details during signup
Mailgun (email marketing provider) takes advantage of its signup process to ask you for your credit card details. You are already setting up other information such password or your login email, so it's just asking you a bit more of effort in exchange of some free features if you decide to provide all your billing information now. Even if you just start with their free plan.

Reduce options to increase conversions
Choice overload is the negative psychological, emotional, and behavioral effect of having too many options to choose from. Not something that I said, but something smarter people have researched. If you are curious to know more about this, this book can be great starting point.
Improvely (ad monitoring software) hides higher pricing plans in a different screen, so their potential customers have less options and therefore they increase the conversion rate.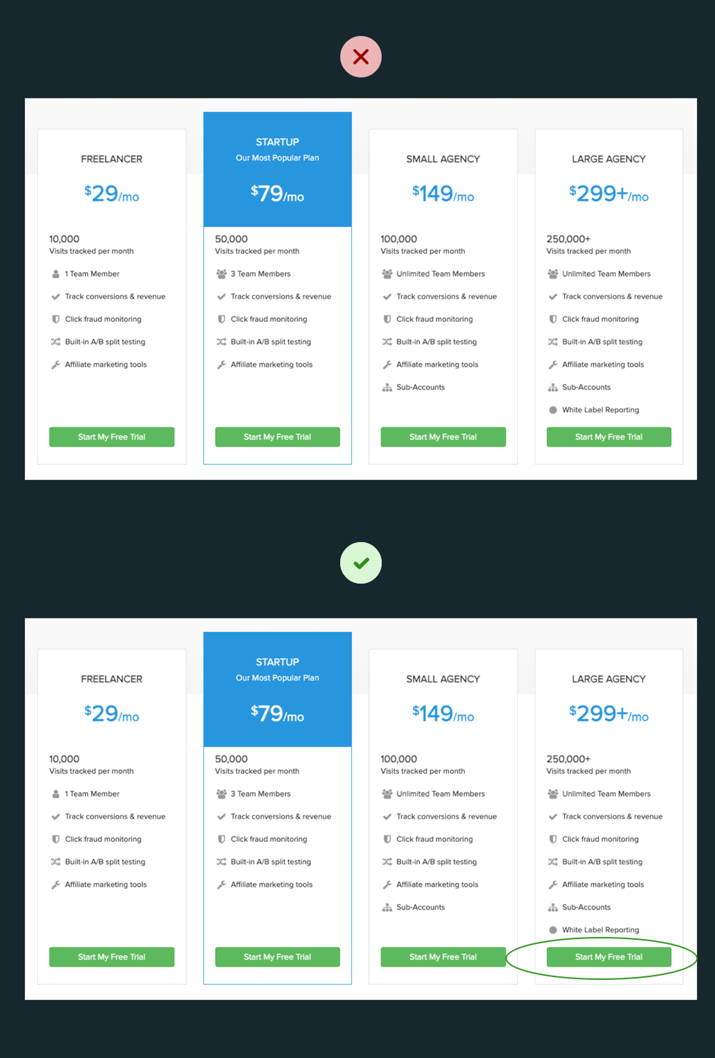 Retain customers by informing what they will miss
CodeSchool (coding lessons on-demand) takes advantage of the cancellation screen to inform you about what they plan to release, as a way to retain you before you decide to cancel.

Personalize transactional emails to improve KPIs
Marketing personalization, also known as personalized marketing or one-to-one marketing, is the practice of using data to deliver brand messages targeted to an individual prospect. This method differs from traditional marketing, which mostly relied on casting a wide net to earn a small number of customers.
Airbnb (marketplace for vacation rentals & homes) knows that you are more likely going to refer Airbnb to your friends if you get a personalized email, with one of your friends, rather than if they send a generic email.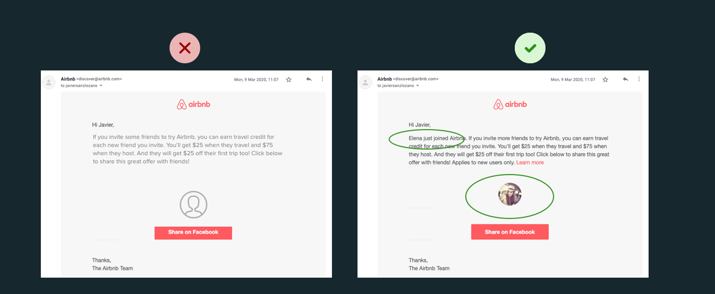 Reward your community
Give to get is another marketing strategy that we can see often in every startup. This strategy can be helpful not only to get your customers' attention, but also to build credibility and visibility for you & your company
Stackoverflow (developers forum) shows you less adverts, once you have reached certain reputation level in their platform. Less ads money, but more happy users, therefore likely they will be coming back more often and contribute more.
Incentive signups to get access to free content
Airpair (marketplace for developers that provide help to startups or other developers) has an awesome list of resources and tutorials, as part of their acquisition strategy. They create tutorials in specific coding niches, so if there is developer that struggles with a specific component o script, not only they have the tutorial, but they also have the professionals that can help with the issue.
Tutorials are free of charge, but if you want to copy/paste the scripts they provide, you have to signup first. That way they can add you to their email list, which certainly is interesting for their business in case they want to monetize their email list, do cross-marketing campaign, etc.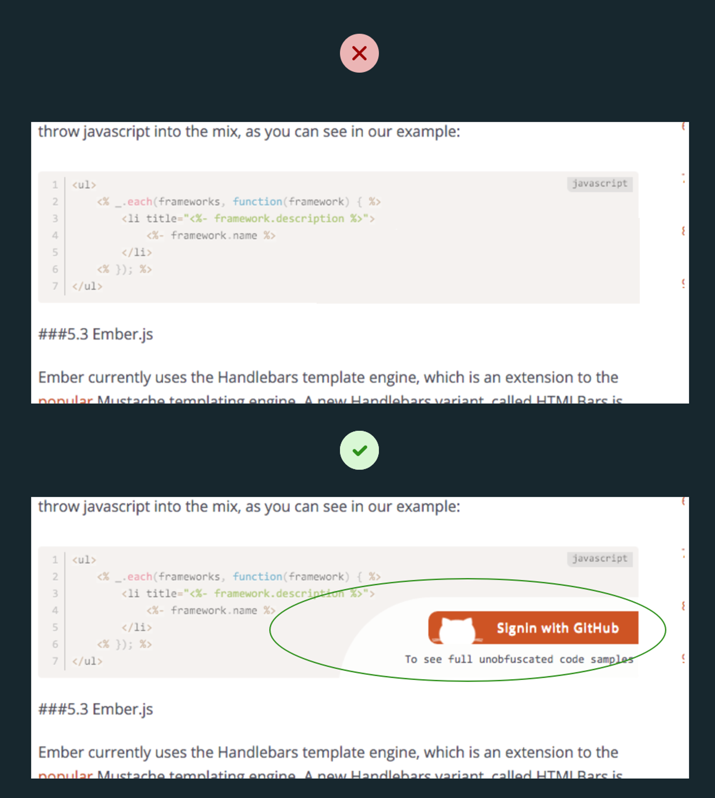 Incentive referrals
HelloSign (electronic signatures software) knows that you might use their software for just 1 time, if you need to sign a contract. But they make sure to give you a way to keep using it in case you don't want to get one of their paid plans.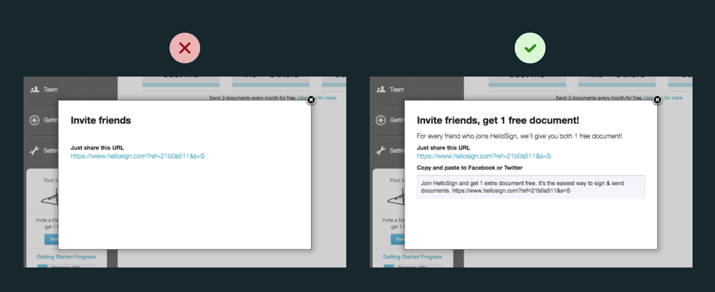 Avoid repetition to improve retention rates
Asking your customers for something you already know, it's just a way to scare them.
Upwork (marketplace for freelancers) gives you the option to reuse an existing job description you might have created in the past. Once you select it, they will pull not only the original job description title, but also its description, price, labels, etc.
By doing that they make sure that they don't lose you in the job creation process in case you find tedious to describe again from scratch a job you might have already uploaded in the past.